Vancouver Stealth Home Opener - Saturday, January 14th 2017
---
---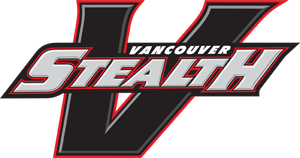 The Vancouver Stealth return to the Langley Events Centre for our HOME
OPENER ON SATURDAY, JANUARY 14 AT 7:00 PM to take on the Calgary
Roughnecks. In advance of the game on Saturday Night, we will be
celebrating the 2016 Minto Cup Champion Coquitlam Junior A Adanacs.
We expect to see members of the 2016 team, alums and the Minto Cup in the
building! At the end of the game, the Stealth players and the
Bombshells will be on the field entertaining and interacting with
fans, and of course, will be signing autographs. Interesting enough,
the Stealth will be playing against Minto Cup MVP Christian Del Bianco
and the Calgary Roughnecks.

SOME HIGHLIGHTS FROM THIS WEEKEND'S SEASON OPENER:
Not only are the Stealth number one in league standings but three of
our players are currently TOP 5 in scoring. Rhys Duch leads the pack
with 8 goals and 8 assists for 16 points including a 6-goal effort on
Saturday Night. Corey Small is second with 5 goals and 8 assists,
while Logan Schuss is sitting in the fifth spot after a weekend where
he scored 5 goals and 5 assists. Other highlights from this weekend
included rookie Tommy McKee scoring his first NLL goal in his first
game!

Proceeds from the Vancouver Stealth 50-50 will again be going to the
Stealth-BC Lacrosse Association Lacrosse on the Move Travel Grant
program so please make sure and support this worthwhile program by
purchasing 50-50 tickets at the games.
We appreciate your continued support and hope to see you there!
To purchase tickets and for more information please visit http://www.stealthlax.com/